Award Winning ~ Best Selling Author
Lynn Crandall
SUSPENSE , PARANORMAL ROMANCE, CONTEMPORARY, & FANTASY NOVELS
Fierce Hearts – prequels
Take a peek at the lives of the characters in prequels for the five books in the Fierce Hearts series and learn more about what made them who they are. These short prequels give readers an opportunity to dig deeper into what came before they met one another and what they brought to the colony relationships that made it fierce.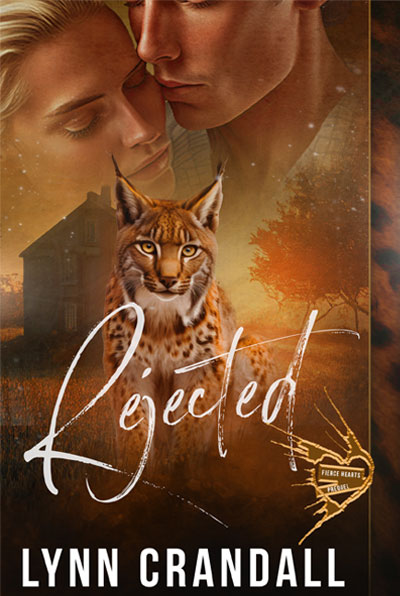 REJECTED
Tizzy Sands starred through the window in her kindergarten class, watching her students play together on the playground equipment. At this age, boys and girls played together without thought of tribal behavior in which boys didn't like girls and the same the other way around. She smiled to herself. Life seemed so simple at that age. The children were bundles of joy in her eyes. Melancholy creeped into her conscious, reminding her that life doesn't stay simple as an adult.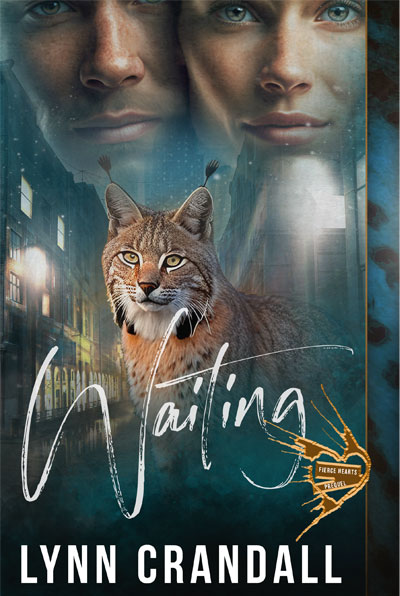 WAITING
Lara Monroe tended to the dog lying on her table. She gave him most of her attention as she injected him with medication. But she gave her heart away years ago. She cares about all her animal patients in her veterinarian clinic, but it's nothing like the deep longing she carries for colony mate Booker Chase. She's kept it to herself for so long, and the ache in her heart will go unrequited, she knows.
Fierce Hearts – series
An epic showdown will pit love against evil in this shapeshifter romance series as the were-lynx colony faces off with the all-powerful Nexus Group determined to wipe them out. Only the strong and dedicated will survive – and only those willing to risk it all will find their soul mates in these thrilling stories.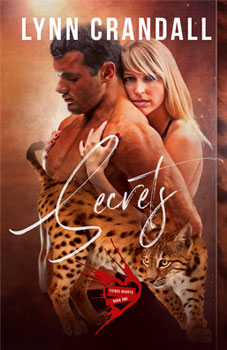 SECRETS
(Book #1 of Fierce Hearts)
Casey Mitchell has always kept his private identity as a were-lynx secret. But he's drawn to Michelle, and when he helps investigate the odd circumstances surrounding the disappearance of cats, he uncovers a powerful businessman's diabolic designs on the unassuming woman.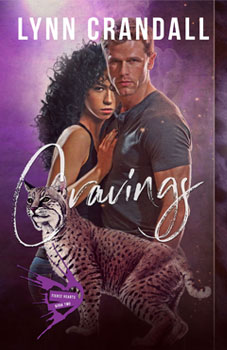 CRAVINGS
(Book #2 of Fierce Hearts)
Sportswriter Asher desperately tries to ferret out the truth as to why the sinister Nexus Group kidnaps and experiments on were-cats. He's willing to use his special mind-controlling ability to discover whether the gorgeous Kennedy is a threat to the colony or simply a lost soul.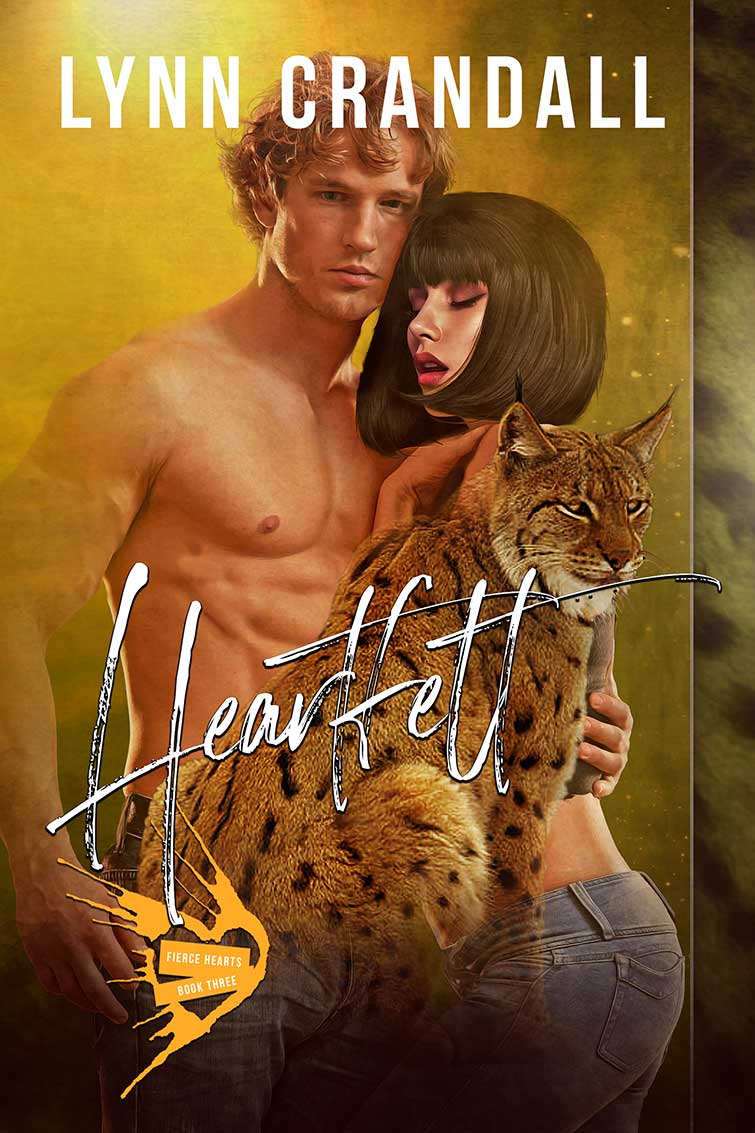 HEARTFELT
(Book #3 of Fierce Hearts)
With her mother missing and feared abducted, Asia reaches out to Conrad, now an investment banker and serial heartbreaker, for assistance. Will this strong-minded duo risk opening up their hearts to their long-simmering attraction?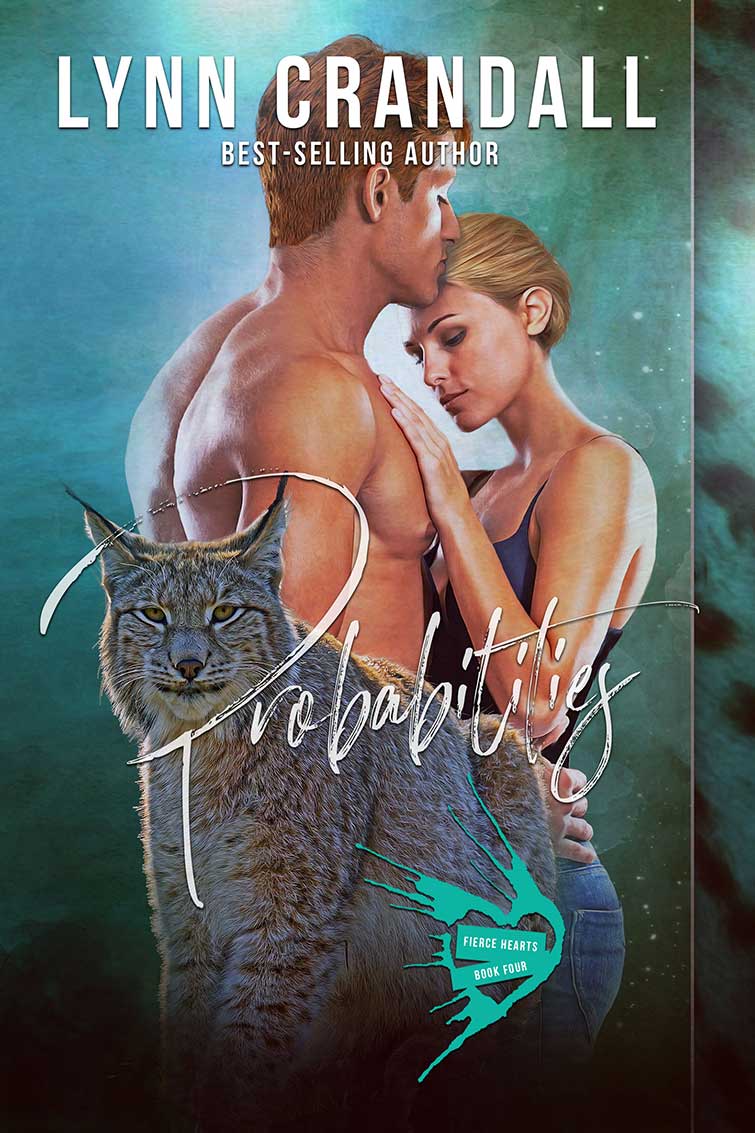 PROBABILITIES
(Book #4 of Fierce Hearts)
Although his past mistakes and childhood experiences haunt him, Quinn can't accept Tizzy's fear that cancer will return and claim her life soon. Instead, he decides to show her that life is what you make it.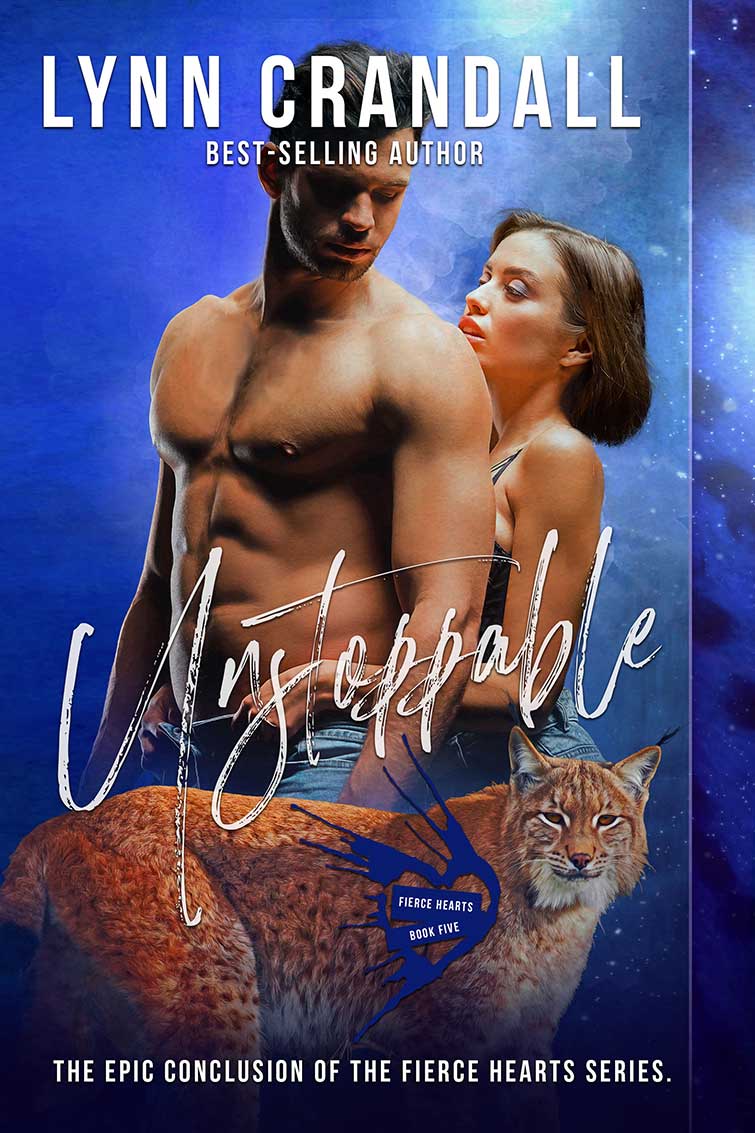 UNSTOPPABLE
(Book #5 of Fierce Hearts)
A formidable were-lynx and a physician, Booker has his hands full helping patients who were seriously injured in the battle. But nothing can repair his soul, broken from the loss of his wife and the PTSD from his service in Afghanistan . . . or can it?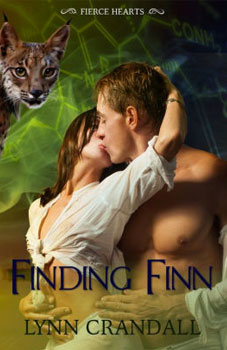 FINDING FINN – a short story
Asher Monroe's younger brother Finn has never had any trouble accepting his human identity despite Asher's extraordinary were-lynx abilities and rich life with the colony. When a disease that is targeting were-lynxes brings a group of violent were-lynxes to town to threaten his research partner, Nissa Bello, his life is changed forever.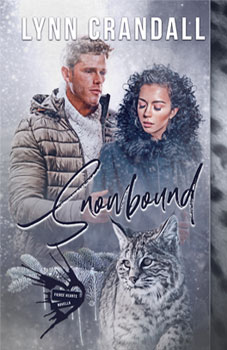 SNOWBOUND
Lynn Crandall lets readers check in on favorite Fierce Hearts series were-lynx characters Kennedy Mitchell and Asher Monroe as they uncover the identity of the creature scaring the humans in Octavia, a small rural community in northern Michigan. Plans for an intimate getaway and family-style holiday are crumbling as the snow piles higher and Kennedy and Asher find themselves snowbound with a killer outside their door.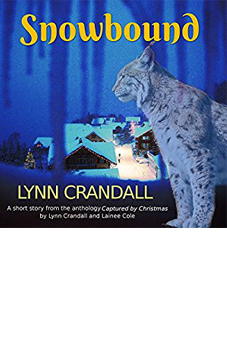 SNOWBOUND – audio book
Audio Book: Fierce Hearts series were-lynx characters Kennedy Mitchell and Asher Monroe uncover the identity of a creature scaring the humans in Octavia, a small rural community in northern Michigan. Plans for an intimate getaway and family-style holiday are crumbling as the snow piles higher and Kennedy and Asher find themselves snowbound with a killer outside their door.
The Newsletter . . .
Subscribe to Lynn Crandall's newsletter.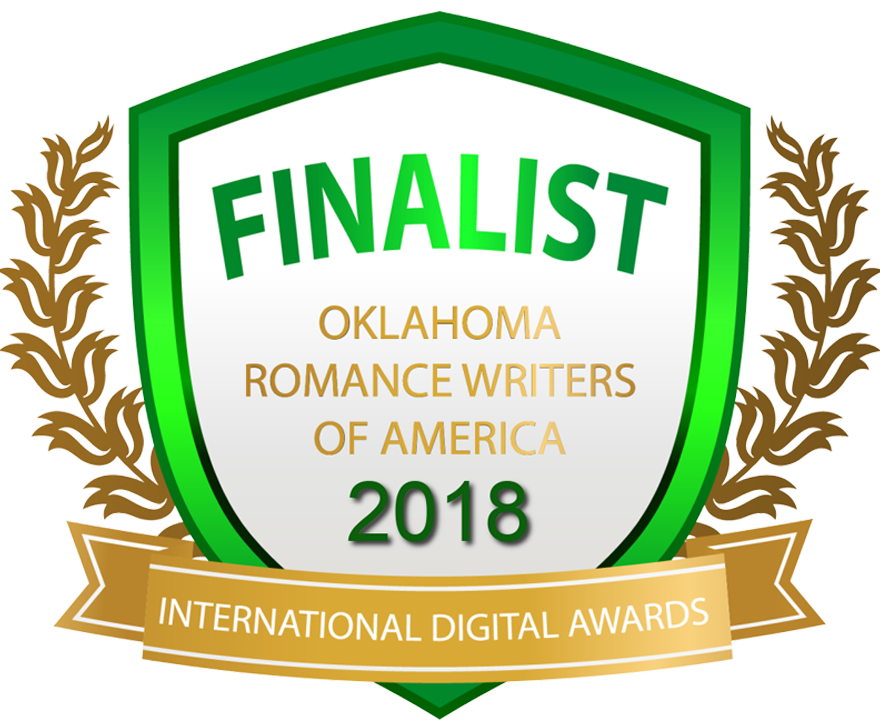 What Readers Say . . .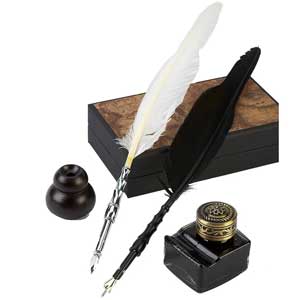 I love stories that swept me off my feet. This one did exactly that plus, more. I lost my heart to the characters. They were irresistible..
Rollercoaster of emotions! This is a new author for me, but I look forward to reading more of her books.

.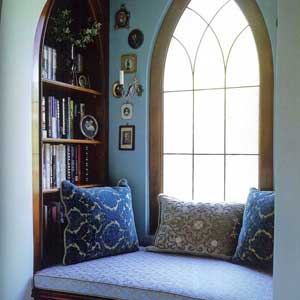 …novels that you simply can't put down. I read from start to finish without ever leaving the couch. The world of the paranormal opens up to readers as the suspense of the tale takes hold.

.
Aeger Investigations – series
When private investigator sisters Sterling and Lacey Aegar hung out their sign, they vowed to put everything they had into helping clients. What they never suspected was that their work would bring them to their edge and force them to bare their souls in order to survive.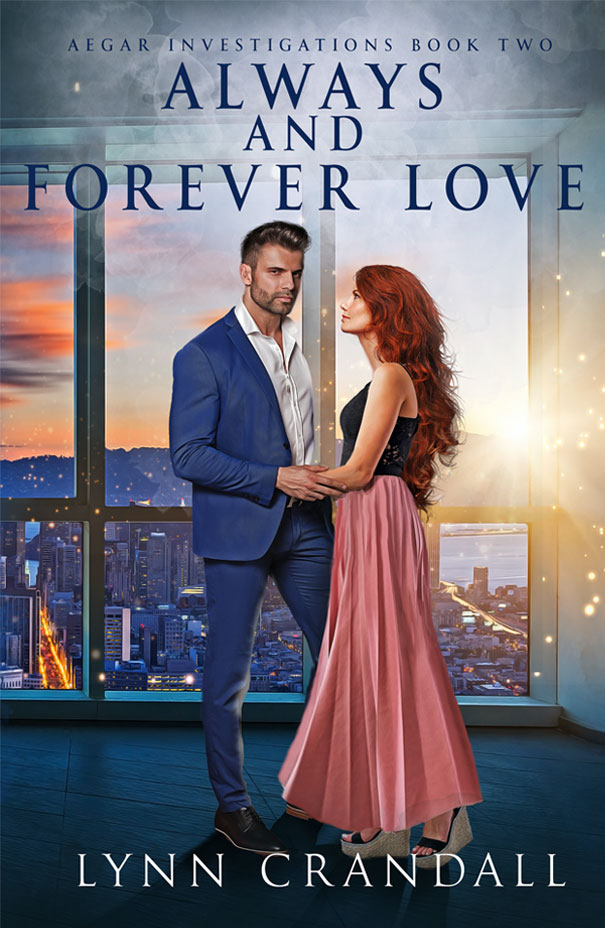 ALWAYS AND FOREVER LOVE
Lacey's complacency and sense of stability is sent topsy-turvy when she runs into Jackson Carter, the son of powerful and influential business tycoon. It's a recurring nightmare for Lacey, who has already seen damage done by the Carter family, and when she encounters Jackson, she wants nothing to do with him…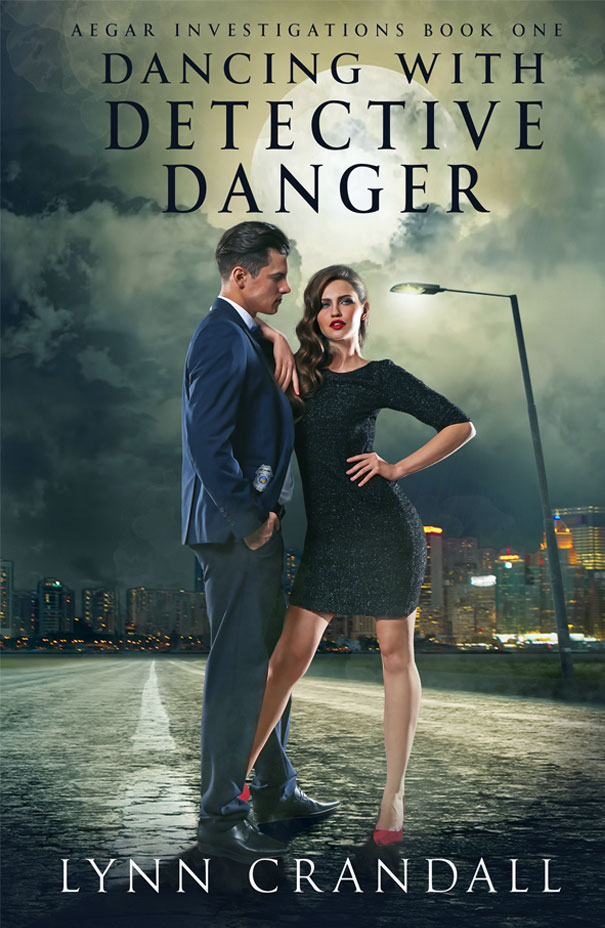 DANCING WITH DETECTIVE DANGER
A body in the bathtub and pleas from a jilted wife to find her wayward husband mean a welcome break from the usual humdrum cases Sterling and her sister, Lacey, are called to investigate. But when Sterling's old flame, Detective Ben Kirby, walks into the murder scene, she feels her world spin out of control.
Dark Sides – series
Dark forces are powerful, and Payson and Braden battle to save each other and their precious relationship, while the fate of the world lies in balance. The battle for good goes on under the radar of humanity, but the outcome will mean the difference of a thriving planet or the slow death of all that is. They face difficult choices to save their love, save their souls, and save the world from succumbing to the Dark Side.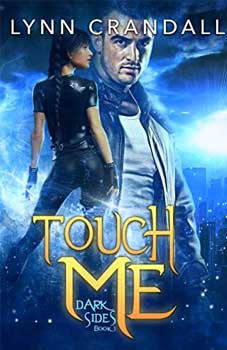 TOUCH ME
Dark Sides, Book One: Bounty hunter Payson Silver stands on the top of the tallest building in her city and sees proof below in the cries for help, the theft underway, and fighting in progress that darkness is growing. Locating skips, lost people, and objects is only one of her jobs.
Born an Aeon, a direct descendent of evolved people of Atlantis, Payson came into the world knowing her purpose in life…
"A full throttle, new take on the legends and myths surrounding Atlantis, 'Touch Me' forces readers to hold on for dear life and invites them to enjoy the ride." – InDtale Magazine
Love in Dunes Bay – series
Sisters Cherish and Rachel Moss and their new friend Dobson Ramirez are trying to live their lives as young women of passion while all around them the things they've known are falling apart. When the Steele brothers come along will there be more chaos and pain or will they all find what has been missing in their lives?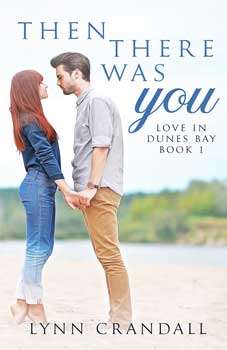 THEN THERE WAS YOU
Love in Dunes Bay, Book 1: Runaway bride Cherish Moss never anticipated the outcome of her wedding day. Will she regret the path not taken or embrace new adventures and opportunities ahead? Opposites attract in Lynn Crandall's Dunes Bay novel debut, a truly unputdownable story.
Cherish Moss is well aware that most people would do anything for the life she has: an accomplished attorney, daughter of a wealthy family, and hours away from her wedding day. But on the inside, she is barely breathing and no one even notices. When she leaves her fiancé at the alter she waits for the feeling of remorse…so why as she runs out of the church and down the street does she feel like she's reclaiming her life?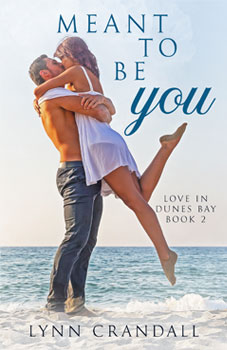 MEANT TO BE YOU
Love in Dunes Bay, Book 2: Attorney Rachel Moss has always been a warrior in the courtroom. That strength did her well when she and her sister Cherish discovered their parents were committing crimes and hiding them. It's been a year since all that came out, but in that year Rachel lost her footing to depression and anxiety due to a former boyfriend's suicide. She blames herself for his death and has written off relationships. On top of that, she suspects her parents never stopped laundering money and are still working with organized crime. Her only hope for protecting herself and her sister from her parents' crimes is enlisting tech start-up CEO Rhys Steele to help her uncover the truth.
With life and death on the line, Rachel and Rhys must work together to free themselves from the past and find hope for true love.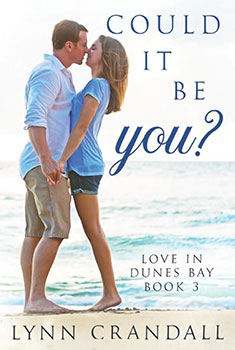 COULD IT BE YOU
Love in Dunes Bay, Book 3: Love in Dunes Bay, Book 3: A broken detective. An EMT who has seen too much pain and loss. A connection that brings them together. A past that could keep them apart. In the final book in the Love in Dunes Bay series, Lynn Crandall offers a touching love story and a fast-paced suspense to keep you turning the pages.
Thrilling Stand Alones with Heart and Soul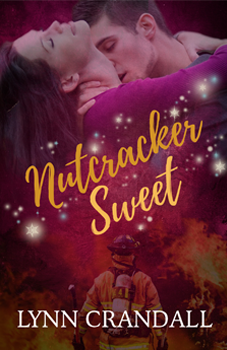 NUTCRACKER SWEET
A year after her sister's death, a wall of pain keeps Noël Hartley and Jonah Grant apart and alone in their suffering, though in mid-size Cranberry Cove they're finding it challenging to avoid one another. But when a stalker puts Noël's life in danger, Jonah has to find a way to prevent another tragedy and prove to her that their futures rely on facing the past.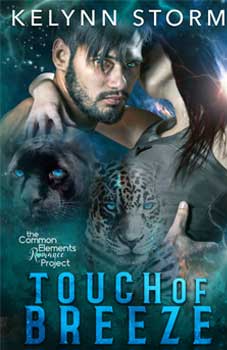 TOUCH OF BREEZE
A rare white were-jaguar, she's on a mission to save her twin brother from certain death. She didn't plan on teaming up with a Jag Guardian who would just as soon break her heart. Mortician London Satos works with the dead by choice. Using her were-jaguar ability to witness their final moments, she helps …
"This book hooked me from the get-go. I just couldn't put it down. I fell in love with these characters and OMG what a story. Just a perfect read." –Boooksprout
"Interesting twist on shifter romance and shifter lore, it has a great plot and catches you with plenty of action right off to pull you right into the story." –Goodreads